Risteca Confectionery Margarine IT with Butter VEGETABLE- BASED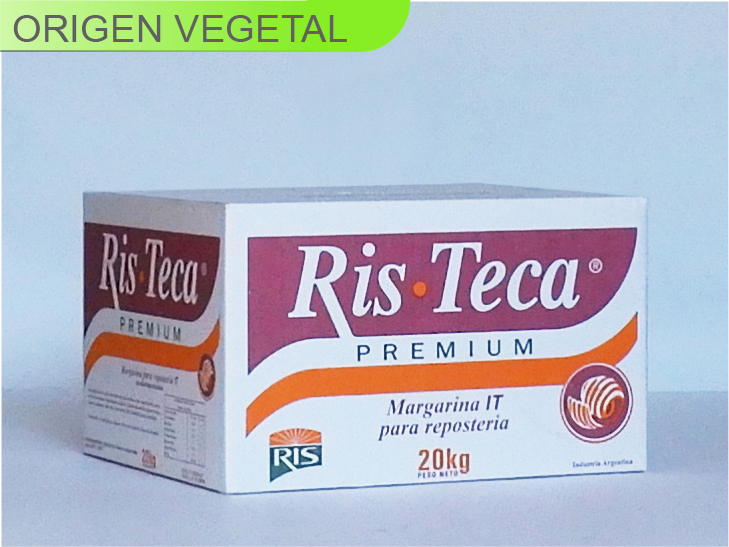 Made with a delicate balance of vegetable oils and butter, it is a Premium product to produce bread puddings, "facturas tipo manteca" [a flaky crescent moon shaped sweet bread roll made of yeast dough similar to puff pastry], mixed doughs and fillings. It replaces butter, it allows to produce lighter products, of pleasant smell and easier to digest.

· Pleasant buttery taste and delicate smell.
· Excellent plasticity.
· It develops from interesterified oils with low content of Trans fatty acids.
· Better integration for confectionary doughs.
· It allows great volume in mixtures.
· Use in delicate confectionery products.


Risteca Confectionery Margarine IT with Butter VEGETABLE- BASED
Margarine
whipped dough, "facturas dulces" [a flaky crescent moon shaped sweet bread roll made of yeast dough similar to puff pastry] in general, bread pudding, sweet bread, etc.
Boxes of 20kg - 4 pylons of 5kg each