Reina Gourmet Margarine IT MIXED ORIGIN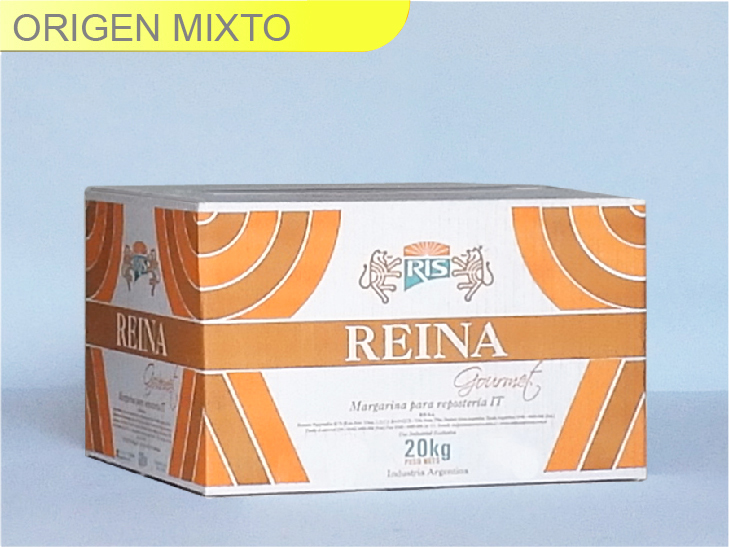 Made from a mixture of bovine fat with vegetable oils, achieving a balanced product and a great plasticity with fast integration to the doughs.

· Delicate buttery smell.
· Easy integration to the doughs.
· It has interesterified oils with low content of Trans fatty acids
·
· Suggested for puff pastries and confectionary "facturas" [a flaky crescent moon shaped sweet bread roll made of yeast dough similar to puff pastry].
· Suitable for deep-frozen products.


Reina Gourmet Margarine IT MIXED ORIGIN
Margarine
Puff pastries and coffee shop "facturas" [a flaky crescent moon shaped sweet bread roll made of yeast dough similar to puff pastry]. Deep-frozen "facturas".
Boxes of 20 kg